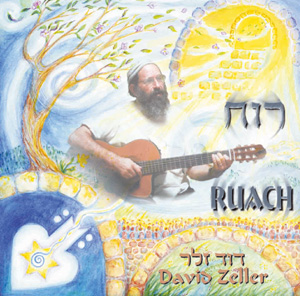 Listen to Sample clips:
Get Other Albums:

Songs to lift up your spirit
Verses in most of the songs are in Hebrew and English, from Carlebach, Breslov, and others. Slow and deep.
16 page colorful booklet included, with words, translation, and explanations, both in English and in Hebrew
Price: $15.98
For purchases in Israel
Please write to or call 054-6709678
רוח
שירים למען הרוח...
שירים בעברית ובאנגלית, ממסורת ברסלב, בובוב ור' שלמה קרליבך.
כולל חוברת צבעונית עשירה עם מילות השירים והעמקה בהם, בעברית ובאנגלית.
מחיר: 60 ₪
לרכישה כתוב ל
או התקשר 054-6709678
לרכישה מחוץ לישראל
זמין גם בפורמט MP3 להורדה